October 14, Sunday
7:30 PM. Double Feature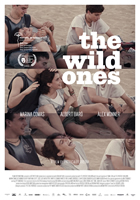 THE WILD ONES (ELS NENS SALVATGES)
2012 | Distinto Films, Aralan Films, La Femme Endormie SARL | 100 min.
Dir. Patricia Ferreira.
Cast: Marina Comas, Álex Monner, Albert Baró.
Patricia Ferreira's elegant triptych of coming-of-age tales follows three teenage friends and their individual struggles to define themselves amidst hard family conditions and a seemingly indifferent society: Graffiti artist Alex (Alex Monner), ignored by his parents and faced with the mounting living expenses for an art grant he wins; kick boxer Gabi (Alberto Baró), who lives in fear of his domineering gym-owner father; and wealthy Oky (Marina Comas), who lives comfortably but without affection from her parents. "The sins of parents and teachers are visited on their progeny and students in THE WILD CHILDREN, a largely subtle, compassionate and perceptive take on bad education affecting a trio of Catalan teens. Helmer Patricia Ferreira's strongest work to date delivers a clear call to grownups to mend their ways, filtered through a neatly structured criss-crossing narrative... An engrossing drama as well as an urgent cry for social change." –Variety.
In Catalan with English subtitles.



Trailer


Discussion between films with director Patricia Ferreira.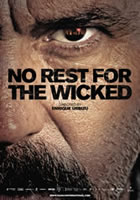 NO REST FOR THE WICKED (NO HABRÁ PAZ PARA LOS MALVADOS)
2011 | Telecinco Cinema, Lazona Films, Manto Films | 114 min.
Dir. Enrique Urbizu.
Cast: Jose Coronado, Rodolfo Sancho, Juanjo Artero, Helena Miquel.
Enrique Urbizu´s explosive neo-noir centers on hardened cop Santos Trinidad (José Coronado), an alcoholic who, after a tense bar brawl, shoots three people dead. The fourth opponent in the fight (Karim El-Kerem) makes it out alive, leaving Trinidad to track down the sole breathing witness to his impulsively heinous crime. From here, the expertly crafted crime film shifts into cat-and –mouse mode, alternating between police procedural (as investigative detective Helena Miquel pursues Trinidad) and stalker thriller as the crooked cop hunts down his incriminating prey. Winner of the 2012 Goya Award for Best Actor, Best Director and Best Film.
In Spanish with English subtitles.



Trailer